Singapore to Los Angeles, California $591 Return on Xiamen Airlines (Feb-March)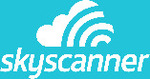 Xiamen Airlines is offering cheap airfares to Los Angeles for $591 return. Fares include bags, seats and meals. Dates seem to be for this month and next month. So good deal if you want a last minute getaway. Flights have a short layover in Xiamen.
Not the cheapest ever but fairly cheap.
Find the cheap dates on Google Flights then plug them into Skyscanner, Momondo, etc.
via Scott's Cheap Flights