Singapore to Busan, South Korea $442 Return on Singapore Airlines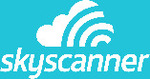 Silk Air are offering return flights to Busan, South Korea for $442 (via CheapTickets). This is the cheapest fare to Busan posted on CCL by $13. Fares include seats, meals and bags.
Find the cheap fares on Google Flights then plug them into CheapTickets, Skyscanner etc.
According to Google Flights:
Prices are $417 cheaper than usual.
The least expensive flights for similar trips to Busan usually cost between $580 – 1,700.
Scott's Cheap Flights