[PC, Epic] Free: Model Builder (U.P. $18.50) @ Epic Games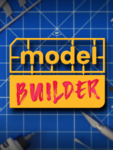 Model Builder is free for the next few days.
Join the latest trend in simulation games, bring out your creativity and make awesome looking models. Assemble, customize and display your creations, whether you're a veteran or a novice. Get building and get creative!
via dealbot at OzBargain