Bruce Willis diagnosed with dementia
CALIFORNIA: It has been a year since Bruce Willis' family announced that the actor will take a break from acting after being diagnosed with aphasia or frontotemporal dementia. According to the family, his "condition has progressed."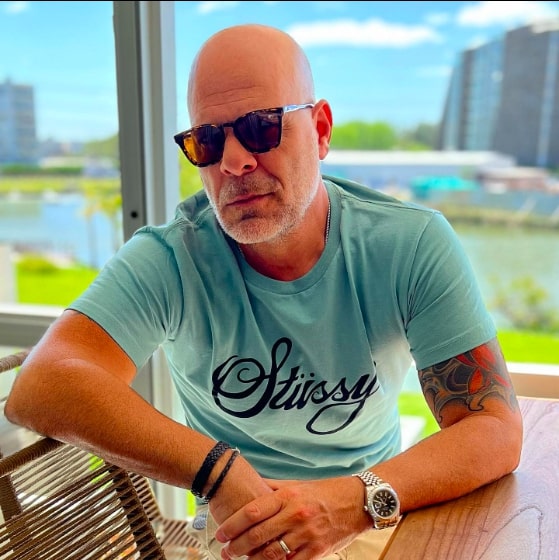 The family is relieved to have a clear diagnosis
"While this is painful, it is a relief to finally have a clear diagnosis," the statement read. "FTD is a cruel disease that many of us have never heard of and can strike anyone."
His family revealed last March that his aphasia had affected his cognitive abilities. The condition causes a loss of the ability to understand or express speech.
In Thursday's statement, his family said communication challenges were just one symptom of frontotemporal dementia.
Frontotemporal Dementia Affects The Nerves
Frontotemporal degeneration is caused by progressive nerve cell loss in the brain's frontal lobes or its temporal lobes.
The family of the star believes that if the retired actor were able to, he would use his voice to raise awareness about dementia and how to help others with it too.
Journalist Maria Shriver expressed her "gratitude for shining a much needed light on this disease," adding that "When people step forward it helps all of us."
The actor's oldest daughter, actor Rumer Willis, also posted the announcement on Instagram and received support from others in the entertainment industry.
"Love you so much my friend. Sending hugs to you and that beautiful family of yours. Your pops is such damn legend," "Breaking Bad" star Aaron Paul wrote.
Celebrity friends send their support
US singer and actress Queen Latifah wrote in a post on Instagram: "God bless you my brother we love you!!! all the best. Thank you and your family for all the entertainment!!!"
Actress Selma Blair, who has multiple sclerosis, simply wrote: "Sending love."
According to the
UK NHS website
, frontotemporal dementia is an "uncommon" form of the disease that causes the sufferer problems with behaviour and language.
Symptoms also include slow or stiff movements, loss of bladder or bowel control – although this tends to be later on – and muscle weakness.
Willis' career spanned decades
In 1980s, the star rose to fame in comedy-drama TV series "Moonlighting," and has appeared in about 100 films across his four-decade career, garnering acclaim for his roles in "Pulp Fiction" and "The Sixth Sense," and winning a Golden Globe Award and two Emmys.
But Willis is perhaps best known for playing the tough-as-nails New York cop who pursued bad guys in the five "Die Hard" movies, released from 1988 to 2013.
"Today there are no treatments for the disease, a reality that we hope can change in the years ahead," the family's statement read, adding that it can take years to get a proper diagnosis. "As Bruce's condition advances, we hope that any media attention can be focused on shining a light on this disease that needs far more awareness and research."
The statement was posted on the website for the Association for Frontotemporal Degeneration and signed by Willis' wife, Emma Heming Willis, his ex-wife Demi Moore, and his five children, Rumer, Scout, Tallulah, Mabel and Evelyn.
Willis is cherished by his family and friends
Over a four-decade career, Willis' movies had earned more than $5 billion at the worldwide box office. While beloved for hits like "Die Hard" and "The Sixth Sense," the prolific actor had in recent years primarily featured in direct-to-video thrillers.
"Bruce has always found joy in life — and has helped everyone he knows to do the same," the family said Thursday. "It has meant the world to see that sense of care echoed back to him and to all of us. We have been so moved by the love you have all shared for our dear husband, father, and friend during this difficult time. Your continued compassion, understanding, and respect will enable us to help Bruce live as full a life as possible."
Marc Anthony and Nadia Ferreira expecting first child weeks into wedding
The post Bruce Willis diagnosed with dementia appeared first on The Independent News.
The post Bruce Willis diagnosed with dementia appeared first on The Independent Singapore News – Latest Breaking News