$80 for 20 pcs of 300g tiger prawns(U.P $30/pc)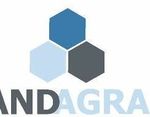 OnHand Agrarian is run by Shannon Lim, a former financial advisor turned urban farmer, who seeks to provides food solutions by transforming unused spaces into food producing places. He farm fruits, vegetables, seafood, and poultry in multi-layered systems that concurrently increase efficiency and reduce waste.
Tiger prawns have been a staple of Singaporean cuisine for centuries, long before our ancestors even called themselves Singaporean. But the pathetic 30g "jumbo prawns" we see on modern menus are pale imitations of prawns from traditional recipes which call for just one or two prawns weighing 300g each.

But if you wanted to eat like a humble fisherman from 200 years ago, you'd have to cough up more than $25 for a single prawn! Well we think connecting with our culinary heritage should be affordable. So here's how we're going to make great food accessible

Want the baby giant prawns? All you need to do is buy a minimum of 20 prawns($40) and the 10kg of feed required to get them to 300g($40). And we'll give you your own net cage on our Aljunied farm.