$10 off (No Minimum Spend) Hotels or Flights ($100 Minimum Spend) at Traveloka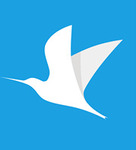 Zalora partner offer with Traveloka.
Use promo code STYZALORA for $10 off hotels (no minimum spend)
Use promo code TVLZALORA for $10 off flights ($100 minimum spend)
Terms and Conditions:

Discount of SGD 10 for hotel bookings with no minimum transaction. Limited to 200 coupons only.
Discount of SGD 10 for flight bookings with a minimum transaction of SGD 100. Limited to 50 coupons only.
Valid for all hotels.
Valid for all room types and hotel stay periods.
Valid for all airlines and travel periods.
Valid for customer's first transaction at Traveloka only.
Valid for one time use during the promotion period.
Valid for bookings done through Traveloka App, Desktop & Mobile web.
This promo cannot be combined with other promotions.
This promo is only applicable for transactions done in SGD.
Book from: 9 January – 31 January 2019
The coupons are not valid to be used with other promotions/discounts or combinable with other discounts unless otherwise stated.
The coupons are not exchangeable for cash.
Traveloka reserves the right to change the terms and conditions without prior notice.